Get the expert IT support you need 24/7/365 in New York City.
Looking for expert IT support in New York City that you can depend on? We are that partner. Our team of skilled professionals will handled your IT issues, support your team on all tech implementations, and fix any recurring IT problems.
Looking for reliable and efficient IT support in New York City? HIFENCE has your back so you can concentrate on what matters most to you, your business. Here's why others choose us:
Get 24/7/365 support: You can get localized computer tech support whenever you need it. We're available 24/7/365 to ensure that your IT systems are up and running at all times.
One-stop-shop: Rely on a single source for all your IT support needs in New York City. From technology and software projects to disaster recovery and backup solutions
Reduce data loss: We provide disaster recovery and backup solutions to mitigate the risk of data loss and keep your business-critical data safe and secure.
Fast issue resolution: Our team resolves IT issues with an average ticket resolution time of only 30 minutes, ensuring your business runs smoothly with minimal disruption.
First time right: Our IT support in NYC can reduce your IT problems the first three months. We do this by implementing permanent fixes. This allows your business to focus on what matters most – your business.
Looking for the best in the business? Our clients say that HIFENCE is the answer. Here's why
Marcel
Boutique Finance operation
Their commitment to my success is evident in their responsive and personalized service. With their expert guidance, I have been able to meet my compliance requirements. I highly recommend HIFENCE to any finance business owner looking for efficient and expert IT support services
Valentino
NYC Business Owner
HIFENCE has been a game-changer for our business. Their IT support services in NYC are second to none. They provide fast and efficient service tailored to our business needs. Our partnership resulted in streamlined operations, reduced downtime, and improved productivity. Their commitment to our success is impressive. We highly recommend their services to any business that wants to focus on their business and outsource their IT.
Christine
Hospitality Business Owner
As a hospitality business owner, I rely on technology to keep my business running smoothly. HIFENCE experts managed to fix a recurring issue that we had (WiFi) and we able to further improve our IT environment. I highly recommend them!
1216 Broadway
Floor 2
New York, NY 10001
Our Outsourced IT Support Services in New York City, NY
HIFENCE NOC team will monitor your environment 24/7.Our IT analysts provide around-the-clock monitoring to ensure that any detection or malfunction of the IT environment is handled within 15 minutes.
The alerts we receive from our
monitoring tool are handled within
15 minutes.
On a monthly basis, you will receive a trend analysis from HIFENCE. It will show what improvements can be made to your network to reduce any downtime that might appear from errors or vulnerabilities.
All of the most important standards are addressed, including PCI-DSS, ISO 27001, HIPAA, SOX, and others.
HIFENCE NYC IT Support services saves on administrative or operational costs like full time engineers (FTE) and training costs.We manages the IT environment on your behalf, leaving you free to run your business, and increase profits with lowered staffing expenses.
We are certified in most of the IT platforms we support, so you can rest assured you are in good hands.
How we can help
With decades of IT management experience, HIFENCE IT experts will provide our advanced IT
support services that deliver 24/7 monitoring, detection, analysis and the rapid response needed to protect your entire infrastructure from unplanned outages and performance issues. We are also here to help you upgrade and transition your infrastructure to meet your business needs.
Best-in-class technologies,
expertise and services
Even the best technologies can't prevent today's complex cyberattacks. So we combine technology with our deep expertise, experience and knowledge to protect against attacks and preserve your security and network operations.
Custom-tailored
to your unique
business
No two businesses are alike. That's why we are not relying solely on automation or generic procedures. Instead, we match your IT objectives and roadmaps with business objectives, all to turn IT into an invaluable business enabler.
We ensure your critical assets and data are secured through real-time and continuous monitoring.
Actionable – and
understandable –
IT insights
Unlike other top IT providers, we pride ourselves in always being clear and transparent. No jargon and no hype – just honest and productive discussions about your needs, and the roadmaps to accomplish them.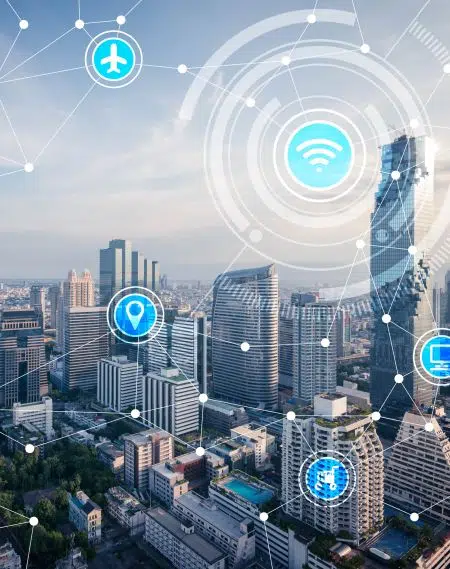 Improved Business Operation
We make sure that your business operation is not interrupted by performance degradation, disconnections and loss of availability. We do this by constantly monitoring the capacity of your environment, performing a monthly capacity report
and analyzing your single points of failures.
Business Continuity and Disaster Recovery
Disasters can happen at any time, and affect any company. By working with us, you will receive recommendations on how to make sure your business is available during a disaster so your loss can be minimal. Together with you, we create a
business continuity and disaster recovery plan for your network so you can rest assured that your business will survive during a disaster.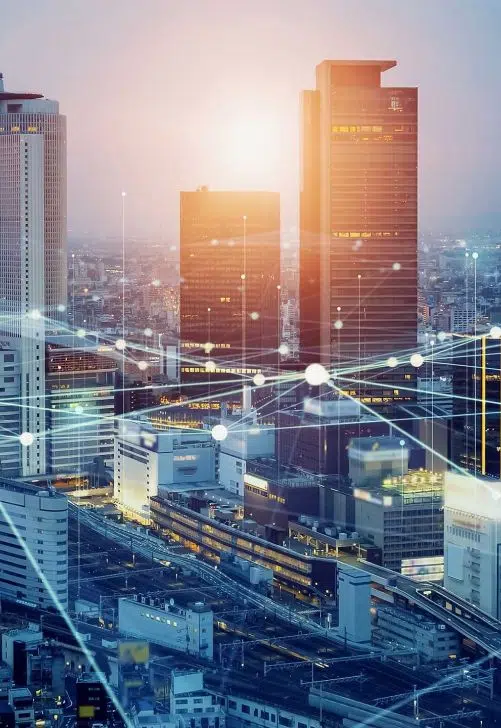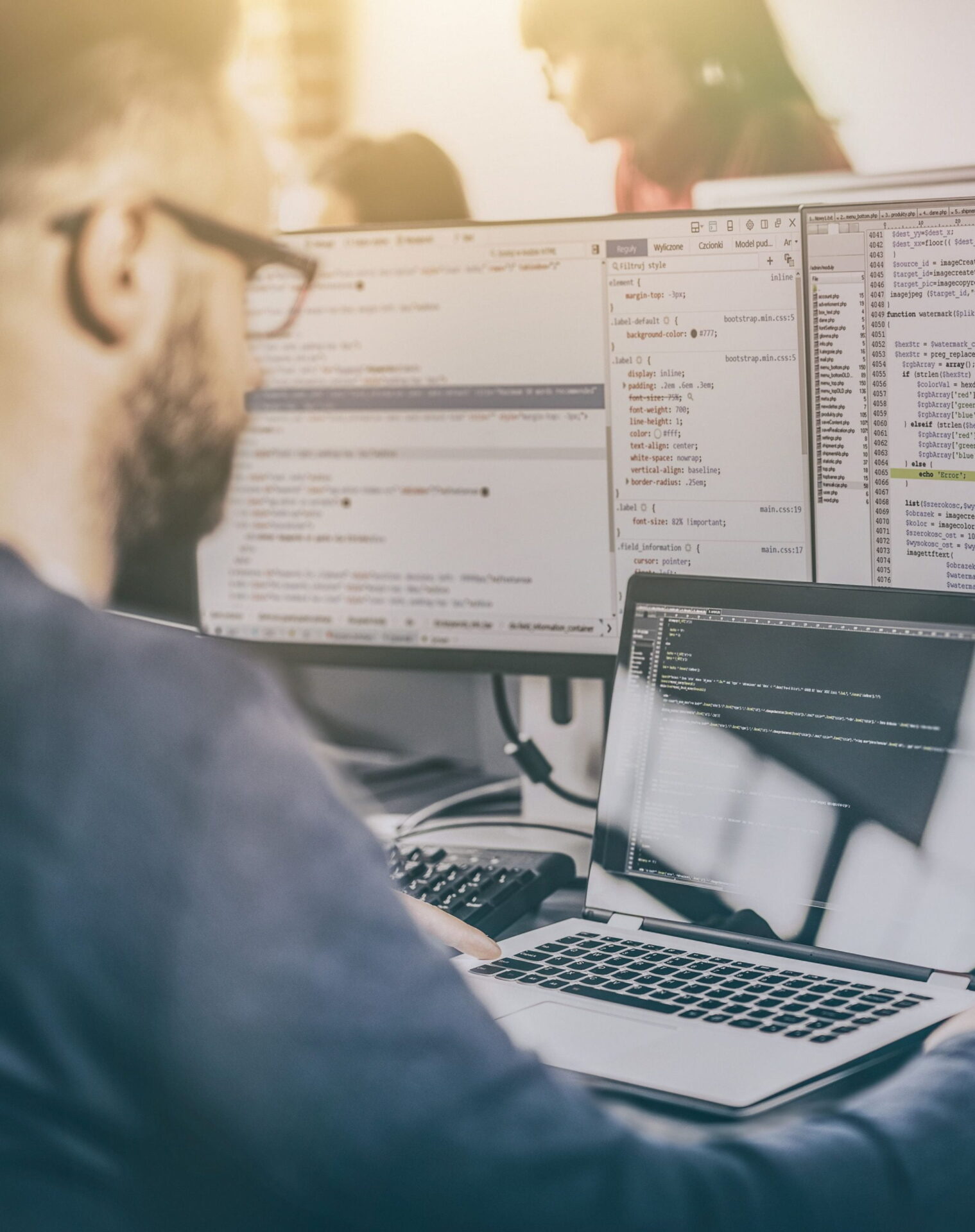 Full Protection Against Unplanned Downtime
Our IT team performs a monthly analysis of your whole environment and makes recommendations on how SPOFs (single points of failure) can be avoided.
HIFENCE manages the network on your behalf, leaving you free to run your business, and increase profits with lowered staffing expenses.
Not sure where
to start?
You don't need to be a IT maven to know that your company needs to be protected in the best ways it can.
So let's talk.
We promise there'll be no jargon, and no hype. Just an honest and productive discussion about your needs, and our solutions.