IT Support Bronx | IT Services in Bronx, New York
Receive round-the-clock professional IT assistance in Bronx, New York.
Searching for reliable IT help in Bronx, New York? We're your go-to team. Our knowledgeable experts are ready to tackle your IT troubles, assist your staff with any tech tasks, and resolve any ongoing IT complications.
In search of a trustworthy and effective IT ally in Bronx, New York? Look no further, HIFENCE is here to lighten your load, letting you focus on the heart of your operations – your business. Here's why others pick us:
Round-the-clock assistance: With our localized IT support, you can get help any time you need it. We're at your service 24/7/365 to make sure your IT systems never skip a beat.
All-in-one resource: Count on us for all your IT requirements. From tech and software projects to safeguarding your business with backup and disaster recovery plans.
Minimize data loss: We offer backup and disaster recovery plans to lower the risk of data loss, keeping your vital business data protected and secure.
Swift problem-solving: Our team tackles IT issues with an average response time of just 30 minutes, ensuring your operations continue without significant interruptions.
Getting it right the first time: We can help cut down your IT issues within the first three months by applying permanent solutions. This frees your business to concentrate on what truly matters – your operations.
On the hunt for superior IT support services in Bronx? Our clients vouch that HIFENCE is the solution. Here's why:
Marcel
Boutique Finance operation
Their commitment to my success is evident in their responsive and personalized service. With their expert guidance, I have been able to meet my compliance requirements. I highly recommend HIFENCE to any finance business.
Valentino
NYC Business Owner
HIFENCE has been a game-changer for our business. Their IT solutions are second to none. They provide fast and efficient service tailored to our business needs. Our partnership resulted in streamlined operations, reduced downtime, and improved productivity. Their commitment to our success is impressive.
Christine
Hospitality Business Owner
As a hospitality business owner, I rely on technology to keep my business running smoothly. HIFENCE experts managed to fix a recurring issue that we had with our WiFi and they were able to further improve our IT environment. I highly recommend them!
Need local Bronx IT Support Services?
Call us for your Bronx IT Support at +1 (332) 241-6493
1216 Broadway
Floor 2
New York, NY 10001
Bronx Managed IT Services
Active Supervision and Problem Solving
A crucial element of efficient IT support is active supervision. By vigilantly watching for potential problems, our IT experts can spot and fix them before they grow into more significant issues affecting your business operations. This proactive method not only avoids operational interruptions but also aids businesses in saving expenses tied to urgent repairs or data retrieval.
Our Network Operations Center (NOC) team keeps an eye on your systems day and night. Our IT specialists provide continuous supervision to ensure that any irregularities or issues in the IT environment are addressed within 15 minutes.
IT Hurdles Encountered by Businesses in Bronx
The dynamic business climate in New York often brings distinctive hurdles for companies. The thriving market and competitive environment demand firms to stay flexible and reactive to shifts in customer desires or market patterns. As a result, a competent IT service provider is crucial in assisting businesses to retain a competitive advantage and attain success. Some significant hurdles that businesses in New York encounter include:
Concerns about data safety and confidentiality
Issues with scalability
Management of hardware and software
Maintenance and enhancement of network infrastructure
Adherence to regulatory mandates
To tackle these hurdles, the expertise and experience of adept IT engineers are required, who can assure the smooth incorporation and function of IT systems within a company.
Our monitoring instruments generate alerts that are addressed by our IT team within 15 minutes.
Minimizing Errors and Downtime
A core principle of effective IT management is the emphasis on active and continuous monitoring. This strategy allows our team of IT specialists to spot potential hiccups, promptly identifying and resolving them before they mushroom into significant problems. This preemptive approach has a dual benefit: it not only circumvents operational interruptions but also spares businesses the financial burden of unexpected repairs or data restoration efforts.
Imagine having a monthly report from HIFENCE, carefully analyzing your network's performance trends. This report isn't just data – it's a roadmap for improvement. It highlights areas of potential concern and offers tangible solutions to reinforce your network's resilience. By following this analysis, you can ensure that your business reduces downtime, maintaining optimal operational efficiency. This proactive approach safeguards your business, securing it against errors or vulnerabilities that could disrupt your vital processes.
Ensuring Data Safety and Regulatory Compliance
Given the escalating threats of data violations and cyber infiltrations, IT teams in New York bear a significant onus. Their duties include shielding delicate data and confirming compliance with industry norms, both of which are crucial in sustaining customer faith and brand image. IT personnel play a pivotal role in executing strong security protocols and defending organizations from potential risks, thus constructing a secure business framework in today's digital era.
Addressing these intricate challenges necessitates the proficiency and experience of seasoned IT support experts. These professionals are armed with the knowledge to ensure the smooth integration and functioning of your IT systems within a company. Our specialists foster a robust and effective business atmosphere by handling the complexities of IT operations, thereby enabling businesses to focus on their core responsibilities.
Our Bronx IT Services ensure compliance with all key standards, including PCI-DSS, ISO 27001, HIPAA, SOX, and others.
Tailored IT Solutions for Businesses Based in Bronx
As a business flourishes, so does its IT demands. The ability to scale IT systems and infrastructure effectively is vital to accommodate the influx of new employees, clients, or shifting market needs. A dependable IT service provider ensures the smooth expansion of IT resources, enabling organizations to adjust rapidly and maintain their competitive position in the market.
Collaborating with HIFENCE allows you to save on administrative or operational costs like full-time engineers (FTE) and training expenditures. We manage the IT landscape on your behalf, freeing you to focus on managing your business, and boost profits with reduced staffing costs.
Benefits of Working with Local IT Support Experts
While modern advancements have made remote IT assistance possible, partnering with a local provider has its own unique perks. Local IT support teams offer valuable knowledge about regional market trends and compliance stipulations. Additionally, their close proximity ensures quicker response times during emergencies or when in-person support is needed. For companies in New York, having a trustworthy local IT support team at their disposal allows them to effectively maneuver the intricate world of IT management and maintain their competitiveness in their respective markets.
By aligning with HIFENCE as their IT support ally, businesses in Bronx can enhance operational efficiency and concentrate on their central areas of expertise. Meanwhile, their IT systems are managed by adept professionals, liberating the businesses from the technical intricacies.
The Significance of IT Expert Assistance
The critical role of IT in today's business world cannot be emphasized enough. Companies that channel resources into efficient IT systems and engage the expertise of proficient IT professionals set themselves up for success in the current digital business landscape. By grasping the distinct challenges confronted by organizations in the city and employing customized IT services, businesses can fine-tune their operations, safeguard valuable data, and expand seamlessly with growth.
Embracing Cutting-Edge Technology
Technology is perpetually advancing, and staying abreast of the latest developments is vital for businesses to maintain their competitive edge. By collaborating with HIFENCE, your business can harness the power of the newest tools, applications, and infrastructure, enhancing efficiency and productivity.
Partnering with us allows businesses to streamline their workflows, automate processes, and elevate their services. Leveraging the latest technologies opens avenues for your business to innovate. Our IT team takes care of identifying and implementing these novel technologies, allowing your businesses to enjoy the advantages without having to dedicate considerable time and resources.
How we can help
With decades of IT management experience, HIFENCE experts will deliver 24/7 monitoring, detection, analysis and the rapid response needed to protect your entire infrastructure from unplanned outages and performance issues. We are also here to help you upgrade and transition your infrastructure to meet your business needs.
Best-in-class technologies,
expertise and services
Even the best technologies can't prevent today's complex cyberattacks. So we combine technology with our deep expertise, experience and knowledge to protect against attacks and preserve your security and network operations.
Custom-tailored
to your unique
business
No two businesses are alike. That's why we are not relying solely on automation or generic procedures. Instead, we match your IT objectives and roadmaps with business objectives, all to turn IT into an invaluable business enabler.
We ensure your critical assets and data are secured through real-time and continuous monitoring.
Actionable – and
understandable –
IT insights
Unlike other top IT providers, we pride ourselves in always being clear and transparent. No jargon and no hype – just honest and productive discussions about your needs, and the roadmaps to accomplish them.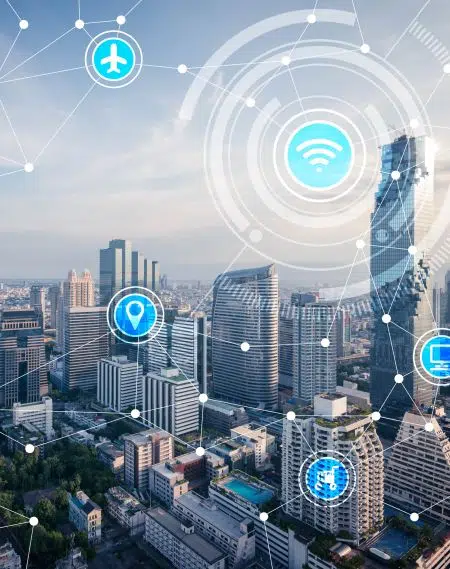 Enhancing Business Functionality
We are dedicated to ensuring that your business operations proceed smoothly, unhindered by performance decline, disconnections, or loss of accessibility. Our strategy involves constant monitoring of your environment's capacity, the generation of monthly capacity reports, and an examination of your system's vulnerable points.
To expand on this, it's worth noting that in today's business landscape, even a minor glitch can lead to significant disruptions. Recognizing this, our team commits to not only identifying potential issues but also to proactively implementing solutions. By continuously analyzing your IT environment, we're able to predict and manage issues before they escalate, ensuring your business operates at its optimal capacity. This means less downtime and more productivity, propelling your business towards its objectives.
Ensuring Business Persistence and Disaster Mitigation
Unexpected mishaps can occur at any moment, posing a threat to any enterprise. In partnering with us, you will receive guidance on how to ensure your business remains operational during such incidents, thus minimizing potential losses. We collaborate with you to construct a comprehensive business persistence and disaster mitigation plan tailored for your network, providing you with peace of mind that your business can weather any storm.
Adding to this, we understand that each business has its unique vulnerabilities and needs. Therefore, our approach is not one-size-fits-all. We take the time to understand your specific business context, assessing potential risks and identifying essential operations. This tailored plan is more than just a safety net – it's a strategy that ensures your business not only survives unexpected events but is also equipped to bounce back swiftly and efficiently. In this way, we provide an essential foundation for your business's long-term resilience and success.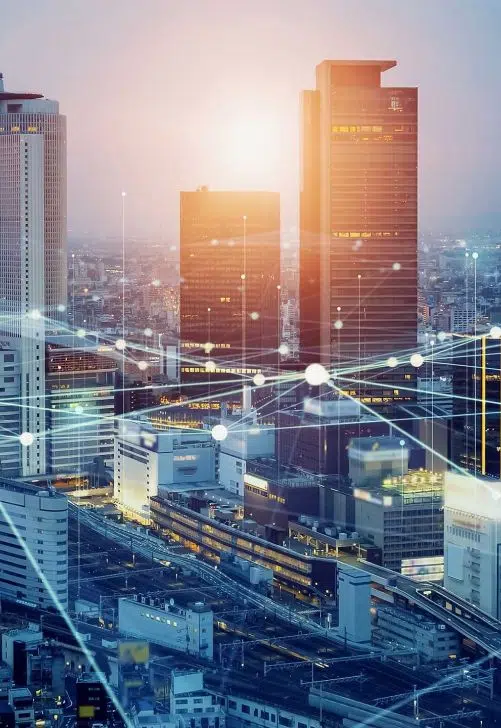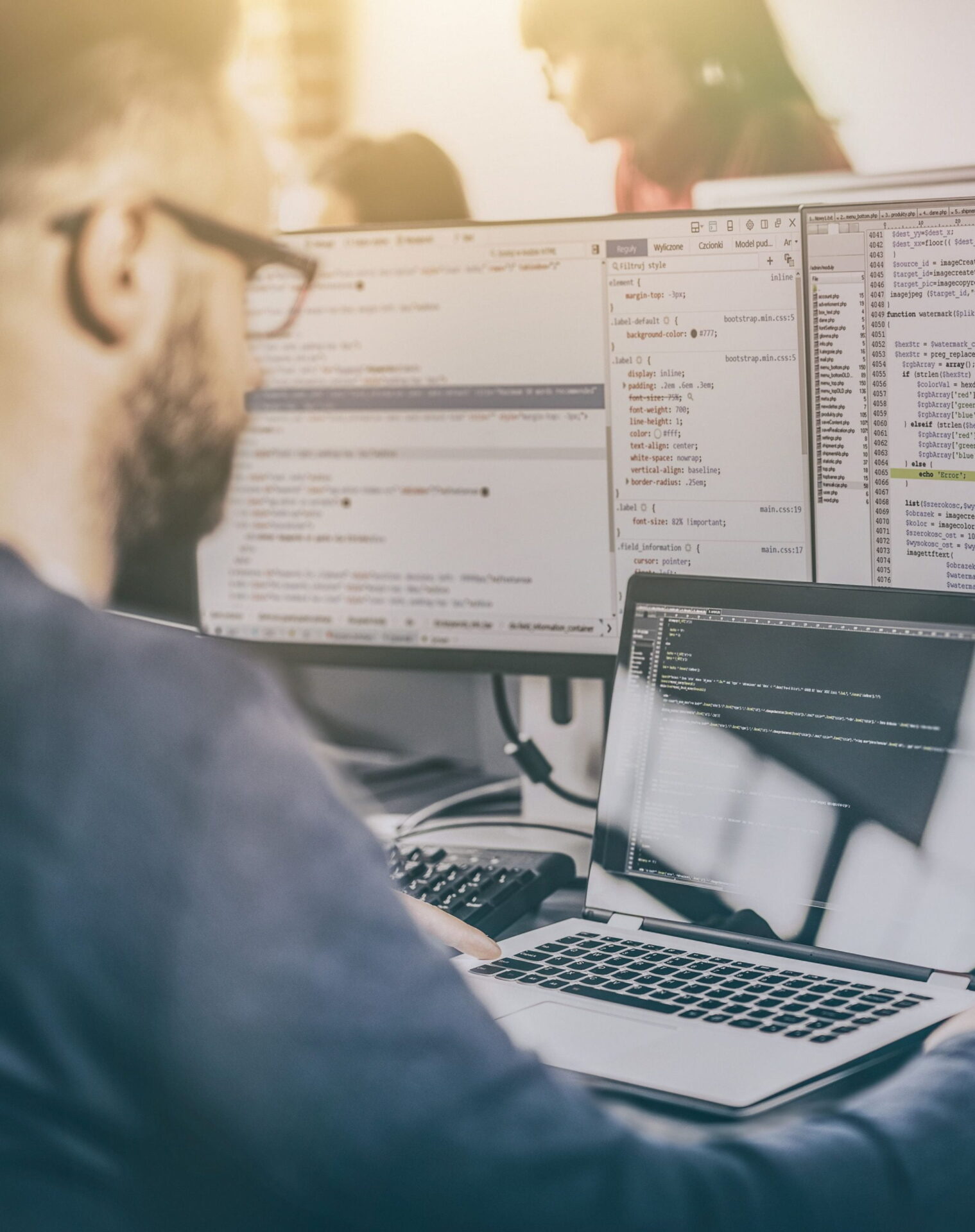 Comprehensive Shielding from Unanticipated Interruptions
Our IT squad conducts a monthly examination of your entire system, offering strategies to prevent SPOFs (single points of failure). At HIFENCE, we take the reins of your network management, providing you the freedom to focus on running your business and amplifying profits, all while reducing personnel costs.
To elaborate further, the proactive approach we employ at HIFENCE goes beyond merely spotting potential points of failure. Our monthly audits allow us to identify trends, anticipate issues, and implement preventative measures to avoid downtime. Our team is continually upgrading their skills and knowledge, staying abreast of the latest technologies and best practices in network management. This commitment to excellence ensures not just the day-to-day smooth running of your IT systems, but also their evolution in line with your business growth and industry developments. With us on your side, you can count on a dependable, future-proof IT environment that supports your operational and strategic goals.
Are you looking for a local to Bronx IT Service Provider?
You don't need to be an IT maven to know that your company needs to be protected in the best ways it can.
So let's talk.
We promise there will be no jargon and no hype. Just an honest and productive discussion about your needs, and our solutions.