IT Support Brooklyn | IT Services in Brooklyn, New York
Get IT Support Around the Clock in Brooklyn, New York
Seeking Reliable IT Support in Brooklyn, New York?
Are you in need of great IT support in Brooklyn, New York that you can rely on? Look no further, as we are your trusted partner. Our team of experienced IT professionals is dedicated to managing your IT issues, providing assistance with all tech implementations, and resolving any recurring IT problems you may encounter.
Seeking a Trustworthy IT Partner in Brooklyn? Look No Further!
When it comes to finding a reliable and efficient IT partner in Brooklyn, HIFENCE is here to support you, allowing you to focus on your core business objectives. Here's why many others choose us:
24/7 Availability: Enjoy round-the-clock localized IT support whenever you need it. Our team is available 24/7/365 to ensure uninterrupted operation of your IT systems.
All-in-One Solution: Count on us as your single source for all your IT needs. From technology and software projects to comprehensive disaster recovery and backup solutions, we have you covered.
Data Loss Prevention: Mitigate the risk of data loss with our robust disaster recovery and backup solutions. We prioritize keeping your business-critical data safe and secure.
Swift Issue Resolution: Our dedicated team resolves IT issues promptly, with an impressive average ticket resolution time of just 30 minutes. This ensures minimal disruption and smooth business operations.
Effective Problem Solving: With our assistance, you can significantly reduce IT problems within the first three months. We focus on implementing permanent fixes, allowing your business to concentrate on what matters most—your core operations.
Looking for Exceptional IT Support Services in Brooklyn?
If you're in search of top-notch IT support services in Brooklyn, look no further than HIFENCE. Our satisfied clients have consistently praised us for the following reasons:
Marcel
Boutique Finance operation
Their commitment to my success is evident in their responsive and personalized service. With their expert guidance, I have been able to meet my compliance requirements. I highly recommend HIFENCE to any finance business.
Valentino
NYC Business Owner
HIFENCE has been a game-changer for our business. Their IT solutions are second to none. They provide fast and efficient service tailored to our business needs. Our partnership resulted in streamlined operations, reduced downtime, and improved productivity. Their commitment to our success is impressive.
Christine
Hospitality Business Owner
As a hospitality business owner, I rely on technology to keep my business running smoothly. HIFENCE experts managed to fix a recurring issue that we had with our WiFi and they were able to further improve our IT environment. I highly recommend them!
Need local Brooklyn IT Support Services?
Call us for your Brooklyn IT Support at +1 (332) 241-6493
1216 Broadway
Floor 2
New York, NY 10001
Brooklyn Managed IT Services
Proactive Monitoring and Swift Issue Resolution
Proactive monitoring is a critical component of efficient IT support. By actively monitoring for potential issues, our skilled IT professionals will detect and address them before they become major problems that disrupt your business operations. This proactive approach not only minimizes downtime, but also helps businesses reduce costs associated with emergency repairs and data recovery.
Our Network Operations Center (NOC) team provides continuous 24/7 monitoring of your IT environment. With our dedicated IT analysts overseeing your systems, any detected anomalies or malfunctions are promptly addressed within a remarkable 15-minute timeframe.
IT Challenges Confronting Brooklyn Businesses
Organizations in the fast-paced business environment of Brooklyn encounter unique challenges. The city's thriving market and competitive atmosphere demand companies to be agile and responsive to evolving consumer needs and market trends. The assistance of an effective IT provider becomes essential in helping businesses maintain a competitive edge and achieve success. Some key challenges faced by Brooklyn businesses include:
Data security and privacy concerns
Scalability issues
Management of hardware and software
Maintenance and optimization of network infrastructure
Compliance with regulatory requirements
Overcoming these challenges requires the expertise and experience of skilled IT engineers who ensure the seamless integration and operation of IT systems within an organization.
Our monitoring tools promptly generate alerts, which are handled within 15 minutes by our dedicated IT team.
Proactive Monitoring and Timely Issue Resolution
Proactive monitoring is a crucial element of efficient IT management. Our team of IT experts actively monitors your systems to detect and address potential issues before they escalate into larger problems that disrupt business operations. This proactive approach not only minimizes downtime but also helps businesses avoid the costs associated with emergency repairs and data recovery.
As part of our services, HIFENCE provides you with a monthly trend analysis. This analysis highlights areas where improvements can be made to your network, reducing the risk of downtime resulting from errors or vulnerabilities.
Data Security and Compliance: Safeguarding Information in the Digital Age
In the face of ever-increasing threats of data breaches and cyberattacks, IT teams in Brooklyn bear a significant responsibility. Their task is to protect sensitive information and ensure compliance with industry regulations, which are essential for maintaining consumer trust and preserving brand reputation.They also play a critical role in implementing robust security measures and safeguarding organizations from potential threats, fostering a secure business environment in the digital age.
To address these complex challenges, the expertise and experience of skilled IT support professionals are required. Equipped with the knowledge to seamlessly integrate and operate your IT systems within an organization, our experts facilitate the establishment of a resilient and efficient business environment. By managing the complexity of IT operations, we enable businesses to focus on their core activities.
Our Brooklyn IT Services encompass all the crucial standards, including PCI-DSS, ISO 27001, HIPAA, SOX, and others, ensuring comprehensive compliance.
Tailored IT Solutions for Brooklyn Businesses
As businesses in Brooklyn experience growth, their IT needs also expand. The ability to efficiently scale IT systems and infrastructure becomes crucial to accommodate new employees, clients, and market demands. A reliable IT provider plays a key role in facilitating the seamless scaling of IT resources, enabling organizations to adapt quickly and maintain a competitive edge in the market.
Partnering with HIFENCE brings cost-saving benefits, such as reduced administrative and operational expenses related to full-time engineers (FTE) and training costs. We take care of managing your IT environment, allowing you to focus on running your business and increasing profits while minimizing staffing expenses.
The Benefits of Local IT Support Professionals
While remote IT support has become more prevalent, collaborating with a local provider offers distinct advantages. Local IT support teams bring valuable insights into regional market trends and compliance requirements. Additionally, their proximity ensures quicker response times during emergencies or when onsite assistance is necessary. For businesses in Brooklyn, having access to reliable local IT support professionals enables them to effectively navigate the complex landscape of IT management and maintain a competitive edge in their respective markets.
By partnering with HIFENCE as an IT support provider, Brooklyn-based businesses can enhance operational efficiency and focus on their core competencies. Skilled IT professionals handle the management of IT systems, freeing businesses from technical complexities and allowing them to concentrate on their key objectives.
The Importance of Professional IT Support
The importance of IT in today's business landscape cannot be overstated. Companies that prioritize efficient IT systems and rely on the expertise of skilled IT professionals are positioned for success. By understanding the specific challenges faced by organizations and leveraging tailored IT services, companies can optimize their operations, protect valuable data, and scale seamlessly as they grow.
Integrating the Latest Technology
As technology continues to evolve, it is crucial for businesses to stay updated to remain competitive. By partnering with HIFENCE, your business can harness the advantages of the latest tools, applications, and infrastructure, enhancing efficiency and productivity.
Through our collaboration, businesses can streamline operations, automate tasks, and improve services. By embracing the latest technologies, new opportunities for innovation arise. With our IT assistance, the responsibility of identifying and implementing these new technologies is handled, allowing businesses to reap the benefits without the need for extensive investments of time and money.
How we can help
With decades of IT management experience, HIFENCE experts will deliver 24/7 monitoring, detection, analysis and the rapid response needed to protect your entire infrastructure from unplanned outages and performance issues. We are also here to help you upgrade and transition your infrastructure to meet your business needs.
Best-in-class technologies,
expertise and services
Even the best technologies can't prevent today's complex cyberattacks. So we combine technology with our deep expertise, experience and knowledge to protect against attacks and preserve your security and network operations.
Custom-tailored
to your unique
business
No two businesses are alike. That's why we are not relying solely on automation or generic procedures. Instead, we match your IT objectives and roadmaps with business objectives, all to turn IT into an invaluable business enabler.
We ensure your critical assets and data are secured through real-time and continuous monitoring.
Actionable – and
understandable –
IT insights
Unlike other top IT providers, we pride ourselves in always being clear and transparent. No jargon and no hype – just honest and productive discussions about your needs, and the roadmaps to accomplish them.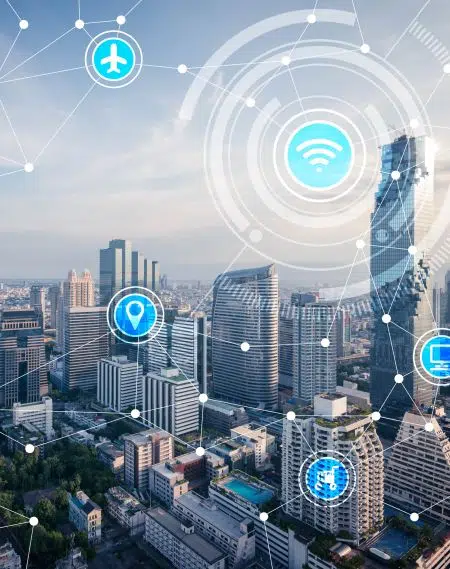 Enhanced Business Operations: Ensuring Smooth and Uninterrupted Functioning
At HIFENCE, we understand the importance of uninterrupted business operations. We proactively work to prevent performance degradation, disconnections, and loss of availability. By continuously monitoring the capacity of your environment, performing monthly capacity reports, and analyzing potential single points of failure, we ensure a robust and reliable IT infrastructure for your business.
Our diligent monitoring allows us to identify and address any capacity issues or vulnerabilities, thus minimizing the risk of interruptions. With our comprehensive analysis and proactive approach, we aim to optimize your business operations and provide a seamless IT environment that supports your business goals
Business Continuity and Disaster Recovery: Ensuring Resilience in the Face of Adversity
Disasters can strike at any moment, posing a threat to any company. By partnering with us, you gain access to valuable recommendations on how to ensure the availability of your business during such events, minimizing potential losses. Working with us, you develop a comprehensive business continuity and disaster recovery plan for your network, providing you with the assurance that your business can withstand and recover from a disaster.
We assess your unique requirements and risks, identifying strategies to mitigate potential disruptions. Our aim is to minimize downtime and enable your business to quickly resume normal operations in the event of a disaster. With our expertise and support, you can have peace of mind knowing that your business is well-prepared to navigate challenging circumstances and maintain continuity.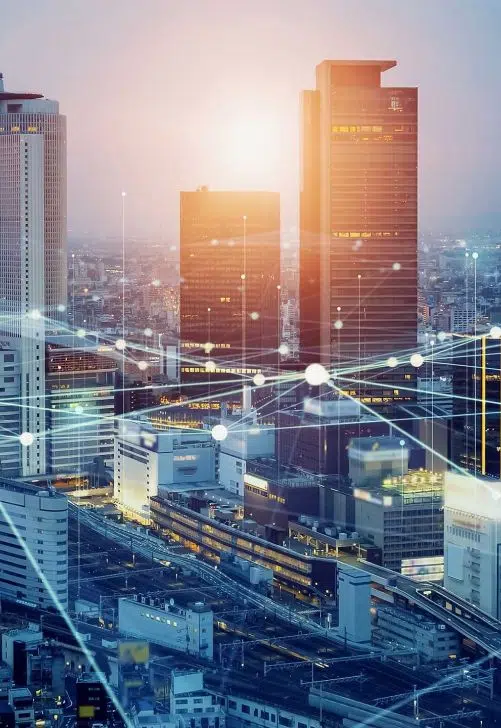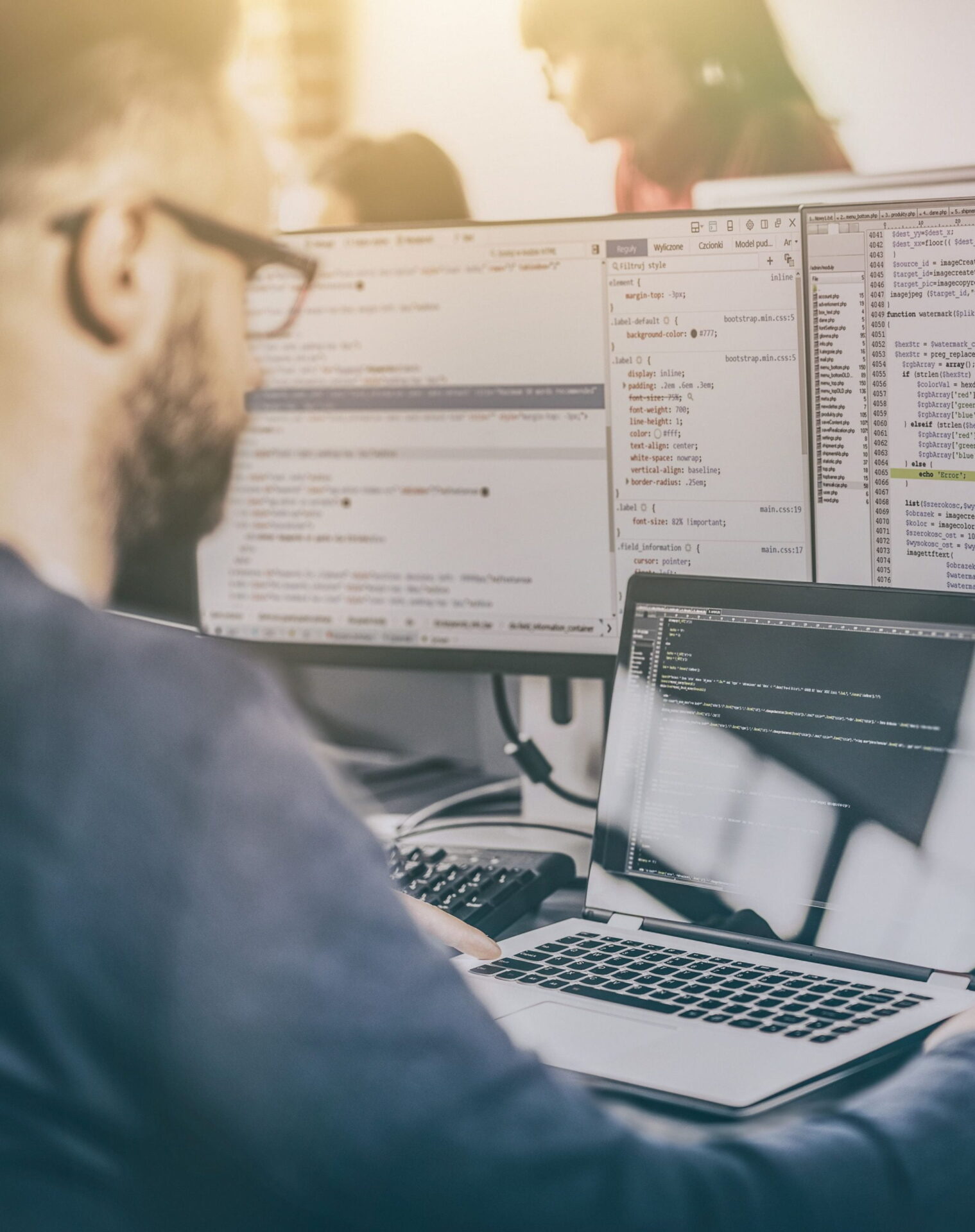 Comprehensive Protection Against Unplanned Downtime
At HIFENCE, we prioritize safeguarding your business against unplanned downtime. Our dedicated IT team conducts a thorough monthly analysis of your entire environment, identifying and recommending measures to avoid single points of failure (SPOFs). By proactively addressing vulnerabilities, we help ensure the continuity of your operations.
With HIFENCE managing your network on your behalf, you can focus on running your business and increasing profits, while benefiting from reduced staffing expenses. Our goal is to provide you with full protection against unexpected downtime, allowing your business to operate smoothly and efficiently. With our expertise and proactive approach, you can rest assured that your IT infrastructure is in capable hands.
Are you looking for a Brooklyn local IT Service Provider?
You don't need to be an IT maven to know that your company needs to be protected in the best ways it can.
So let's talk.
We promise there will be no jargon and no hype. Just an honest and productive discussion about your needs, and our solutions.