IT Support Manhattan | IT Services in Manhattan, New York
Manhattan-based IT experts available 24/7 for your business
Do you need reliable IT support in Manhattan, New York? We're the partner you're searching for. Our experienced professionals stand ready to address your IT challenges, assist your team with all technical rollouts, and resolve any persistent IT complications..
In need of a dependable and effective IT ally in Manhattan? HIFENCE is here to support, allowing you to focus primarily on your business. Here's why other companies picked us
Available support 24/7: Gain access to localized IT assistance whenever required. Our availability around the clock ensures your IT infrastructure remains operational at all times.
All-in-one resource: Count on us for all your IT necessities. From tech and software ventures to disaster recovery and backup strategies.
Minimize data loss: Our disaster recovery and backup strategies aim to lessen the threat of data loss, keeping your pivotal business data safe and secured.
Prompt issue resolution: Our team tackles IT issues with an average ticket resolution duration of merely 30 minutes, ensuring smooth business operations with minimal interruptions.
Right from the first time: With our assistance, expect a reduction in your IT issues within the first three months. We achieve this by applying lasting solutions, allowing your business to concentrate on its core operations.
Looking for the best IT support services in Manhattan? According to our customers, HIFENCE is the solution. Here's why:
Ryan
Boutique Finance operation
Their commitment to my success is evident in their responsive and personalized service. With their expert guidance, I have been able to meet my compliance requirements. I highly recommend HIFENCE to any finance business.
Michael
NYC Business Owner
HIFENCE has been a game-changer for our business. Their IT solutions are second to none. They provide fast and efficient service tailored to our business needs. Our partnership resulted in streamlined operations, reduced downtime, and improved productivity. Their commitment to our success is impressive.
Alice
Hospitality Business Owner
As a hospitality business owner, I rely on technology to keep my business running smoothly. HIFENCE experts managed to fix a recurring issue that we had with our WiFi and they were able to further improve our IT environment. I highly recommend them!
Need local Manhattan IT Support Services?
Call us for your Manhattan IT Support at +1 (332) 241-6493
1216 Broadway
Floor 2
New York, NY 10001
Manhattan IT Support Services
Active Monitoring and Problem Solving
A crucial component of proficient IT support is active monitoring. By continuously checking for possible issues, our IT experts can spot and fix them before they grow into bigger problems that affect your business activities. This method not only averts system downtime but also aids businesses in avoiding costs related to urgent fixes or data retrieval.
Our NOC group constantly watches over your system environment 24/7. Our IT analysts guarantee around-the-clock oversight, ensuring that any detected issues or malfunctions within the IT environment are managed within a 15-minute window.
IT Hurdles Encountered by Businesses in Manhattan
The dynamic business setting in Manhattan often brings distinct hurdles for companies. The thriving market and competitive landscape necessitate firms to stay adaptable and reactive to shifts in customer demands or market patterns. As a result, a competent IT service provider becomes crucial in assisting businesses to sustain a competitive advantage and attain success. Key challenges faced by New York businesses include:
Concerns over data security and privacy
Issues with scalability
Management of hardware and software
Maintenance and optimization of network infrastructure
Meeting regulatory requirements
Tackling these hurdles demands the knowledge and expertise of accomplished IT professionals who can ensure the smooth integration and function of IT systems within a business.
Our surveillance tools produce alerts that our IT team responds to within a quick 15-minute timeframe.
Active Monitoring and Problem Handling
A crucial element of successful IT is active surveillance. By closely observing for any potential difficulties, our IT specialists can spot and sort out these issues before they evolve into major problems that could disrupt your business. This method not only helps avoid downtime but also enables businesses to reduce costs tied to urgent repairs or data recovery.
Each month, HIFENCE will provide you with a trend analysis. This analysis will highlight what enhancements can be made to your network to decrease the likelihood of downtime arising from errors or security weaknesses.
Data Protection and Regulatory Compliance
As data breaches and cyberattacks become more common, tech teams in Manhattan face a considerable burden. They're entrusted with protecting sensitive data and adhering to industry standards, both of which are essential for preserving customer trust and brand reputation. IT teams are crucial in applying strong security protocols and defending organizations from potential threats, improving your security posture.
Confronting these IT challenges requires the proficiency and experience of adept IT support professionals, armed with the knowledge to guarantee the smooth integration and functioning of your IT systems within an organization. Our experts cultivate a robust and productive business environment by navigating the complexities of IT operations, thus allowing businesses to focus on their main objectives.
All the mandatory standards, including PCI-DSS, ISO 27001, HIPAA, SOX, and others, are covered within our Manhattan IT Services.
Personalized IT Solutions for Businesses in Manhattan
Growth in business goes along with an increase in IT demands. The ability to efficiently scale up IT systems and infrastructure is crucial to accommodate new staff, customers, or market requirements. A good IT service provider streamlines the expansion of IT resources, thereby empowering organizations to quickly adapt and sustain their competitive advantage in the marketplace.
Working with HIFENCE reduces administrative and operational costs such as full-time engineers (FTE) and training expenses. We manage the IT environment on your behalf, allowing you to concentrate on running your business and boost profits by cutting down on staffing costs.
The Benefits of Working with Local IT Support Experts
While technology has enabled remote IT support, partnering with a local provider offers several unique advantages. Local IT teams provide invaluable understanding of regional market tendencies and compliance obligations. Additionally, their close proximity assures quicker response times in emergencies or when in-person help is needed. For businesses in Manhattan, having reliable local IT support professionals at their disposal allows them to maintain a competitive advantage in their individual markets.
By choosing HIFENCE as an IT support provider, businesses in Manhattan can enhance operational effectiveness and focus on their main strengths. The management of their IT systems is outsourced to experienced IT professionals, freeing businesses from complex technical issues.
Why Professional Support Matters
The role of IT is really important. Businesses that put money into good IT systems and hire talented IT people are set up to do well in our digital world today. By knowing the specific problems that city-based businesses deal with and using IT services designed just for them, businesses can make their work better, keep important data safe, and grow smoothly.
Embracing New Tech
Technology keeps changing, and it's vital for businesses to stay current to keep a competitive edge. By teaming up with HIFENCE, your business can take advantage of the newest tools, apps, and infrastructure that boost efficiency and productivity.
Working with us, businesses can smooth out their operations, automate tasks, and better their services. Using the newest tech opens doors for your business to innovate. With our IT support, we handle the job of finding and putting these new technologies to work, letting your business enjoy the benefits without having to spend time and money.
How we help
With years of experience managing IT, the experts at HIFENCE provide around-the-clock monitoring, spotting, analyzing, and quick responses to keep your whole infrastructure safe from unexpected downtime and performance problems. We're also here to assist you with upgrading and transitioning your infrastructure to match your business requirements.
Best-in-class technologies,
expertise and services
Even the best technologies can't prevent today's complex cyberattacks. So we combine technology with our deep expertise, experience and knowledge to protect against attacks and preserve your security and network operations.
Custom-tailored
to your unique
business
No two businesses are alike. That's why we are not relying solely on automation or generic procedures. Instead, we match your IT objectives and roadmaps with business objectives, all to turn IT into an invaluable business enabler.
We ensure your critical assets and data are secured through real-time and continuous monitoring.
Actionable – and
understandable –
IT insights
Unlike other top IT providers, we pride ourselves in always being clear and transparent. No jargon and no hype – just honest and productive discussions about your needs, and the roadmaps to accomplish them.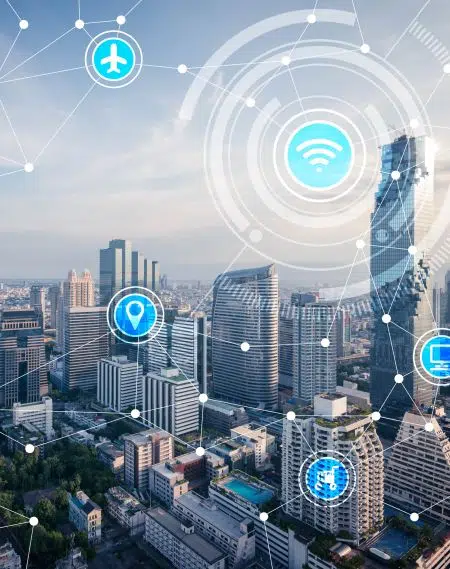 Better Work Environment
We make sure that your business doesn't get interrupted by things slowing down, connections breaking, or systems not being available. We do this by always checking how much your system can handle, making a report every month about it, and looking at places in your system where problems might happen.
Keeping Business Going and Recovering from Disasters
Bad things can happen out of nowhere and impact any business. By teaming up with us, we will give you advice on how to keep your business going even during a disaster so your losses are minimal. Together, we'll make a plan for your IT environment to keep your business going and recover from disasters. This way, you can feel confident that your business will get through even in tough times.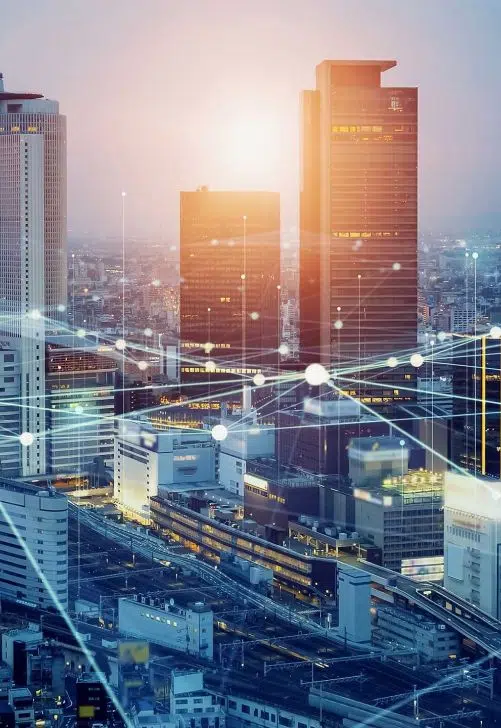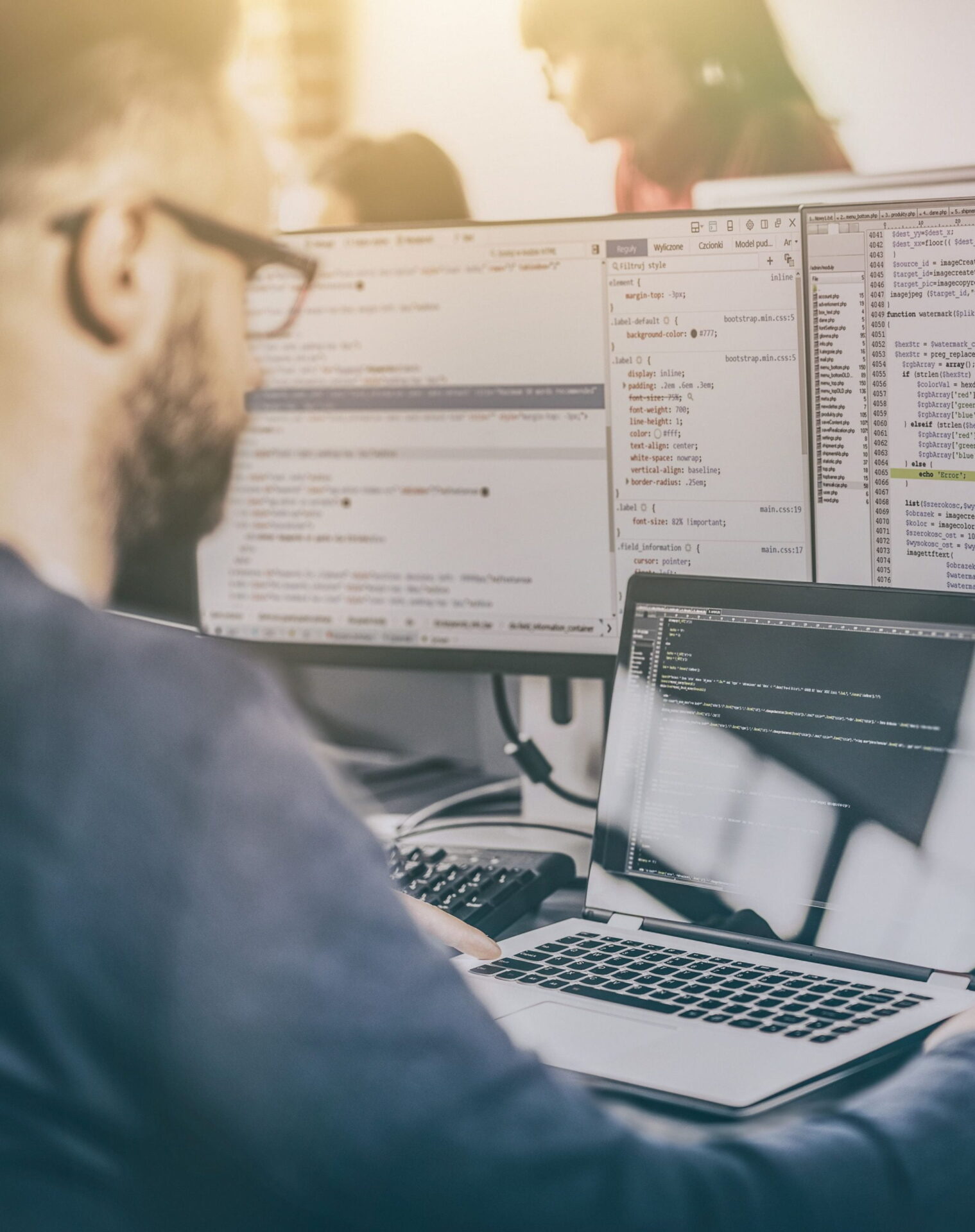 Total Safeguard Against Unexpected Interruptions
Every month, our IT team examines your entire system and advises on how to avoid SPOFs (single points of failure). HIFENCE takes care of your network for you, letting you focus on managing your business and boosting profits by reducing staffing costs.
Are you looking for a local Manhattan IT Service Provider?
You don't have to be a tech whiz to understand that your business needs the best possible protection.
So let's have a conversation.
We assure you there will be no confusing tech talk or over-the-top promises. Just a straightforward and productive chat about your needs and the solutions we can offer.