Cybersecurity and
Networking for Construction
Keeping your construction projects
on schedule now also requires building
the strongest safeguards against today's
sophisticated cyberthreats.
Disruptions at any stage of a construction project — from planning and preconstruction, to construction and close-out — have always been costly. Yet the construction industry today is experiencing an increasing share of work stoppages, slow-downs and fraud conducted by cybercriminals. By finding vulnerabilities in a construction company's network, usually through phishing, malware or other threats, hackers can gain access to databases, capture a construction project's financial data, and then employ sophisticated ransomware to cash in on this highly lucrative market.
As substantial as these ever-increasing cyber threats are to the construction industry, they can be effectively thwarted by advanced Cybersecurity and Networking services. We help online construction companies assess and strengthen their cybersecurity posture, while implementing technical solutions that fully align with their organizational goals.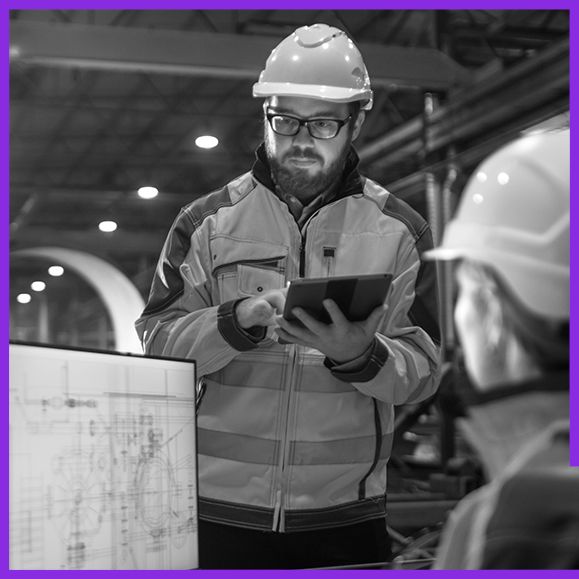 Clearly see your security posture and reduce your network's vulnerability to attacks.
As vitally important and rewarding as the construction industry is, it's never been an easy one to be in. More than with most industries, construction is highly susceptible to economic downturns, government regulations, labor challenges, and even geopolitics. And today, the industry also must effectively deal with the even greater challenge of cybercriminals: a major breach in the network's system, often caused by a single error such as a mis-delivery or seemingly benign programming error, can lead to a data loss, which can cascade, causing far more damaging consequences.
We mitigate dangers to your network by exposing weaknesses, and providing remedies, through our penetration testing, vulnerability management and threat detection services. We also provide configuration hardening, patch management and other solutions to attacks stemming from integrating new construction sites into your network.
During penetration testing, our experienced security experts relentlessly seek to exploit system vulnerabilities and enter your network. Then our white hats go back on to help you shore up exposed weaknesses.
The most effective response, no matter the incident
Because construction project sites are spread out, and the managers and crews heavily depend on remote devices, the construction industry is particularly susceptible to breaches and cyberattacks such as ransomware, phishing, and other avenues of attack. We protect against these advanced threats with continuous real time monitoring capabilities, coupled with the most effective ways to respond.
So even if the construction site is halfway around the world, your team will be as safe as if they were working right down the hall. And no matter what the incident, you'll deliver the most effective response to protect the project, your company, and your reputation. In short, your best endpoint protection begins with HIFENCE.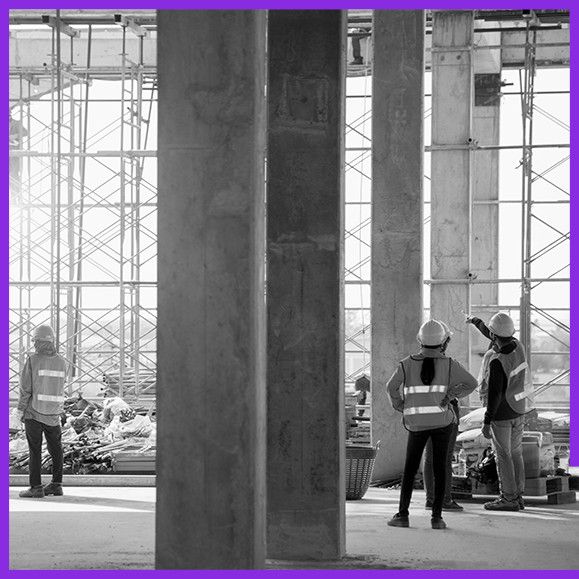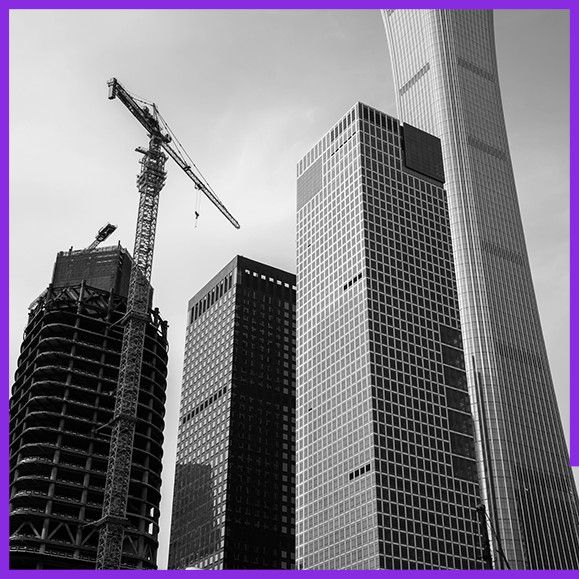 Develop customized, compliant Cybersecurity and Networking Architecture for construction companies
No one needs to tell you how challenging the construction industry has become, with demands for greener solutions, rising costs of materials and labor, delivery shortages and tighter margins. How do you stay ahead, and safe and secure, in such a fluid environment?
HIFENCE advises you, step by step, on creating a customized architecture for your unique environment and specific business goals. We develop flexible, scalable and cost-effective roadmaps for improving your security posture and keeping your network, your staff and your projects safe.
24/7 Monitoring
Your business is 24/7, and so is HIFENCE's continuous scrutiny of your infrastructure. We protect your company from sophisticated threats with continuous real-time monitoring capabilities, coupled with the most effective ways to respond. So you can sleep well at night knowing we're on the job protecting your company.
Your Roadmap to Success
The Architecture Framework that best serves your specific business' Cybersecurity and Networking needs is one built around your business goals and requirements. It can then better serve as a roadmap for your IT system's current and future operational needs.  We will deliver a detailed roadmap showing how HIFENCE cybersecurity architecture will strengthen your cybersecurity posture and help you achieve your business goals.
A Trusted Partner
Beyond the issues of rising material costs, labor shortages and more competition than ever in the construction industry, there are entirely new categories of threats and dangers in the form of cybercriminals targeting the construction industry and its sizable budgets. Fortunately, with HIFENCE, you'll have a team of experienced and trusted Cybersecurity and Networking experts focused on protecting your assets and your well-earned reputation.
A Holistic Approach
We will develop a holistic Cybersecurity strategy to ensure that your network's confidentiality, continuity and integrity are protected. Your company and your staff, no matter where they are, will be more secure from the threats the construction industry faces, such as potentially disruptive and expensive ransomware and malware attacks.
Schedule your FREE Consultation
We'll conduct a quick overview of your network's cybersecurity posture and discuss actionable roadmaps for achieving the highest level of protection from cyberattacks.