Cybersecurity and
Networking for Hospitality
Keep your guests and your brand
safe and secure from cyberattacks targeting
hospitality POS systems and booking platforms
From the meteoric rise of vacation platforms like Airbnb, to chronic labor shortages, low occupancy rates, highly variable pricing and worries of future lockdowns, the hospitality industry faces multiple challenges. Compounding these issues is the increasing number and severity of sophisticated cyberattacks on hospitality POS systems to gain access to guests' financial and other data. These unwitting guests can then easily be targeted with ransomware attacks.
We can help protect your guests — as well as your brand's reputation — from falling victim to data breaches by assessing and strengthening your entire cybersecurity posture, while also implementing technical solutions that fully align with your business goals.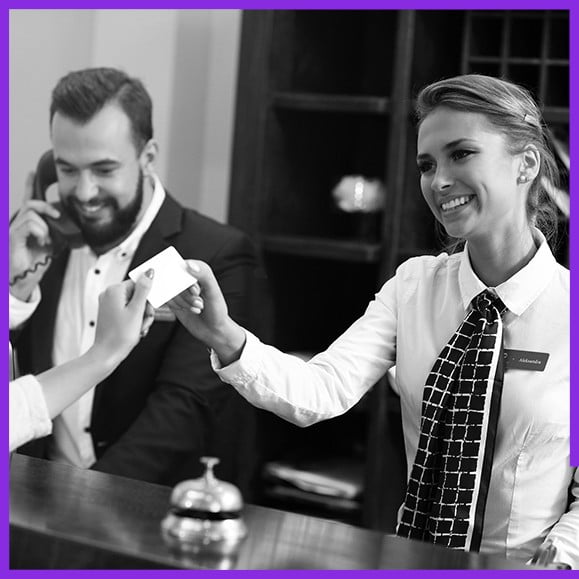 Clearly see your security posture and reduce your network's vulnerability to attacks
Despite the devastating effects the global pandemic had on the hospitality industry over the last few years, air travel, the economy, and hotel occupancy rates today are all heading into full recovery mode. But this also means that cybercriminals are again increasing their attacks in those areas of the hospitality industry most vulnerable. These include the popular and vital POS systems, as well as providing guests with reliable internet access, while employees require access to applications for ordering and other tasks, adding more risks. A single breach can lead to tens of thousands of guests' financial and personal data captured by cybercriminals.
We mitigate dangers to your network by exposing weaknesses, and providing remedies, through our penetration testing, vulnerability management and threat detection services. By creating a resilient architecture to segment the network, credit card data and your most critical infrastructure are segmented from the rest of the network. We also provide configuration hardening, patch management and other solutions to attacks on your network.
During penetration testing, our experienced security experts relentlessly seek to exploit system vulnerabilities and enter your network. Then our white hats go back on to help you shore up exposed weaknesses.
The most effective response, no matter the incident
Cybercriminals deploying sophisticated attacks can cause great damage to vulnerable hospitality organizations, from large chains to small regional properties, and their guests. These hackers gain access to guest data by compromising POS systems or booking pages through phishing or a host of other malicious tools in their arsenal.
We protect your properties from these advanced threats with continuous real-time monitoring capabilities, coupled with the most effective ways to respond. No matter what the incident, you'll deliver the most effective response to protect your brand and your guests. So everyone will have a pleasant stay, and an excellent experience.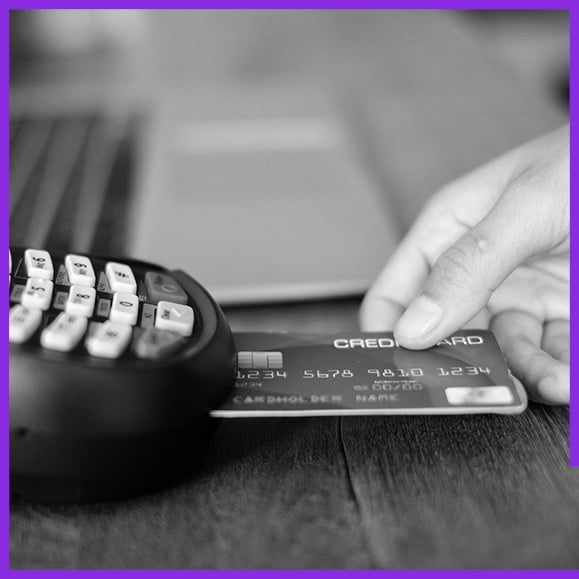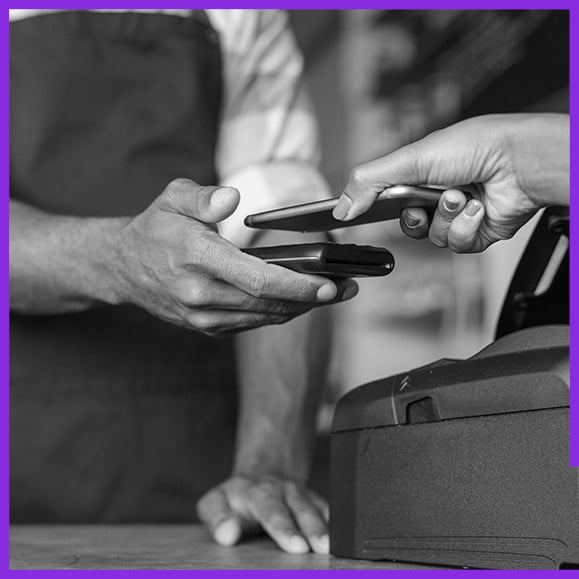 Develop customized, compliant Cybersecurity and Networking Architecture for your hospitality organization
With new forms of online competition, the need to retain staff and acquire new employees, rising energy costs and guests expecting a superior experience, the hospitality industry is constantly changing. How do you stay ahead, and safe and secure, in such a fluid environment?
HIFENCE advises you, step by step, on creating a customized architecture for your organization's unique environment and specific business goals. We develop flexible, scalable and cost-effective roadmaps for improving your security posture and keeping your platform, your brand and your customers safe.
24/7 Monitoring
HIFENCE'S 24/7 scrutiny of your infrastructure protects your properties from sophisticated threats with continuous real-time monitoring capabilities, coupled with the most effective ways to respond. So you can sleep well at night knowing we're always at the front desk.
Your Roadmap to Success
The Architecture Framework that best serves your specific business' Cybersecurity and Networking needs is one built around policies, standards and overall capabilities. It can then better serve as a roadmap for your IT system's current and future operational needs. We will deliver a detailed roadmap showing how HIFENCE cybersecurity architecture will strengthen your cybersecurity posture and help you achieve your business goals.
A Trusted Partner
With HIFENCE, you'll have a team of experienced and trusted Cybersecurity and Networking experts to protect the data of your guests, as well as your organization's critical assets.
A Holistic Approach
To help ensure that your company will be more secure from the threats the hospitality industry faces, such as theft of guests' financial data and other information, we will develop a holistic Cybersecurity strategy to ensure that your POS system's and your booking platform's confidentiality, continuity and integrity are protected.
Schedule your FREE Consultation
We'll conduct a quick overview of your network's cybersecurity posture and discuss actionable roadmaps for achieving the highest level of protection from cyberattacks.