Managed IT Services delivered from New York City, New York
IT Specialists From New York, World-Class and Eager to Cater to Your Tech Requirements
Specializing in Multiple Industries







Are you on a quest for top-notch managed IT services in New York? Our clientele vouch for HIFENCE as the ultimate choice. Here's why:
Marcel
Boutique Finance operation
Their commitment to my success is evident in their responsive and personalized service. With their expert guidance, I have been able to meet my compliance requirements. I highly recommend HIFENCE to any finance business owner looking for efficient and expert IT support services in New York.
Valentino
NYC Business Owner
HIFENCE has been a game-changer for our business. Their IT support services in NYC are second to none. They provide fast and efficient service tailored to our business needs. Our partnership resulted in streamlined operations, reduced downtime, and improved productivity. Their commitment to our success is impressive. We highly recommend their IT support services in NYC to any business that wants to focus on their business and outsource their IT.
Christine
Hospitality Business Owner
As a hospitality business owner, I rely on technology to keep my business running smoothly. HIFENCE experts managed to fix a recurring issue that we had with our WiFi and they were able to further improve our IT environment. I highly recommend their IT services.
Best-in-class technologies,
expertise and services
Even the best technologies can't prevent today's complex cyberattacks. So we combine technology with our deep expertise, experience and knowledge to protect against attacks and preserve your security and network operations.
Custom-tailored
to your unique
business
No two businesses are alike. That's why we are not relying solely on automation or generic procedures. Instead, we match your security objectives and roadmaps with business objectives, all to turn cybersecurity into an invaluable business enabler.
24/7/365
cybersecurity
monitoring
We ensure your critical assets and data are secured through real-time and continuous monitoring, threat-hunting, vulnerability scans and incident management and response.
Actionable – and
understandable –
cybersecurity insights
Unlike other top MSSP providers, we pride ourselves in always being clear and transparent. No jargon and no hype – just honest and productive discussions about your needs, and the roadmaps to accomplish them.
Need local New York Managed IT Services?
Call us for your New York IT Services at +1 (332) 241-6493
1216 Broadway
Floor 2
New York, NY 10001
Managed IT Services in New York City, New York
Active Supervision and Problem-Solving in Managed IT Services
A crucial component of valuable IT support is continuous monitoring. With our managed IT services at HIFENCE, we keep a vigilant watch on possible issues, allowing our experts to detect and address them before they snowball into significant challenges impacting your business. This strategy not only averts operational disruptions but also aids businesses in reducing expenses linked to urgent fixes or data retrieval.
Our Network Operations Center (NOC) team commits to supervising your IT environment 24/7. Our IT support analysts pledge round-the-clock vigilance, assuring that any irregularities or malfunctions within your IT environment are addressed in a swift 15-minute window.
The Trials of New York Businesses & the Role of Managed IT Services
The dynamic business landscape in New York often brings distinct trials for organizations. The city's bustling market and competitive milieu demand companies to stay adaptable and reactive to shifts in customer requirements or market trends. Hence, effective managed IT services become essential to aid businesses in sustaining a competitive advantage and propelling success. Some significant trials that New York businesses encounter include:
Issues related to data security and privacy
Concerns about scalability
Challenges in managing hardware and software
Maintaining and optimizing network infrastructure
Compliance with regulatory stipulations
Conquering these trials demands the knowledge and expertise of adept IT support professionals, who can guarantee the smooth integration and functioning of IT systems within an organization.
Our state-of-the-art monitoring tools will generate notifications that are tackled by our IT team within a 15-minute timeframe.
Active Supervision and Problem-Solving with Managed IT Services
A critical element of efficient IT support lies in proactive monitoring. By closely watching for potential hiccups, our managed IT services experts at HIFENCE can spot and tackle them before they morph into substantial issues affecting your business operations. This proactive stance not only averts downtime but also enables businesses to cut down costs associated with urgent fixes or data retrieval.
Every month, HIFENCE will deliver a trend analysis report. This comprehensive overview will suggest potential enhancements for your network to mitigate any downtime risks arising from errors or vulnerabilities.
Data Security and Compliance with IT Management Services
Given the escalating threats of data breaches and cyber invasions, IT support teams in New York bear a hefty responsibility. They are charged with safeguarding sensitive data and ensuring compliance with sector-specific regulations—both vital in preserving customer trust and the reputation of the brand. Managed IT services teams play a pivotal role in instituting robust security protocols and shielding organizations from possible threats, thereby fostering a secure business ambiance in this digital era.
Confronting these intricate challenges requires the skill and experience of proficient IT support professionals. Our experts, equipped with the necessary knowledge, ensure the smooth integration and operation of your IT systems within an organization. By managing the complexities of IT operations, they create a resilient and efficient business environment, allowing businesses to focus on their core operations.
All essential standards are addressed within our NYC managed IT services, including PCI-DSS, ISO 27001, HIPAA, SOX, and others.
Tailored IT Management Services for New York Businesses
Business expansion goes hand in hand with a growth in IT requirements. The ability to scale IT systems and infrastructure effectively is crucial to accommodate new staff, clients, or market needs. A trustworthy managed IT services team ensures the smooth scaling of IT resources, thus enabling organizations to adapt rapidly and uphold their competitive advantage in the market.
HIFENCE's NYC Managed IT Services help you save on administrative or operational costs such as those related to full-time engineers (FTE) and training. We manage the IT environment on your behalf, freeing you to focus on your core business. This approach enhances profits by reducing staffing expenses.
The Perks of Local IT Management Services
Although modern technology permits remote IT support, teaming up with a local provider brings several unique advantages. Local managed IT services teams offer invaluable insights into regional market trends and compliance norms. Additionally, their close proximity assures quicker response times during emergencies or when onsite aid is needed. For New York businesses, having access to reliable local IT professionals empowers them to effectively traverse the intricate landscape of IT management, maintaining a competitive edge in their respective markets.
By partnering with HIFENCE for managed IT services, New York businesses can amplify operational efficiency and focus on their core strengths. Simultaneously, the management of their IT systems rests in the hands of skilled professionals, freeing businesses from technical complexities.
The Significance of IT Services
The significance of IT services for New York businesses is truly paramount. Firms that invest in efficient IT systems and the expertise of skilled IT professionals position themselves for triumph in today's digital business landscape. By recognizing the unique challenges encountered by city-based organizations and utilizing customized managed IT services, companies can optimize their operations, safeguard critical data, and achieve seamless scalability as they grow.
Embracing Cutting-Edge Technology with IT Services
As technology evolves, staying updated with the latest advancements becomes critical for businesses to maintain their competitive edge. By partnering with HIFENCE, your business can benefit from the newest tools, applications, and infrastructure designed to enhance efficiency and productivity.
Collaborating with us allows businesses to streamline their operations, automate tasks, and upgrade their services. By harnessing the latest technologies, doors to innovation are flung wide open for your business. With our managed IT services, the task of identifying and implementing these fresh technologies is efficiently managed. This means your business can reap the advantages without the need to invest additional time and money.
How Our Managed IT Services Can Assist
Boasting years of IT management experience, HIFENCE's IT maestros offer advanced managed IT services. These include 24/7 supervision, detection, analysis, and swift responses crucial for safeguarding your entire infrastructure against unexpected downtime and performance issues. We are also at your service to help upgrade and transition your infrastructure to align with your business needs.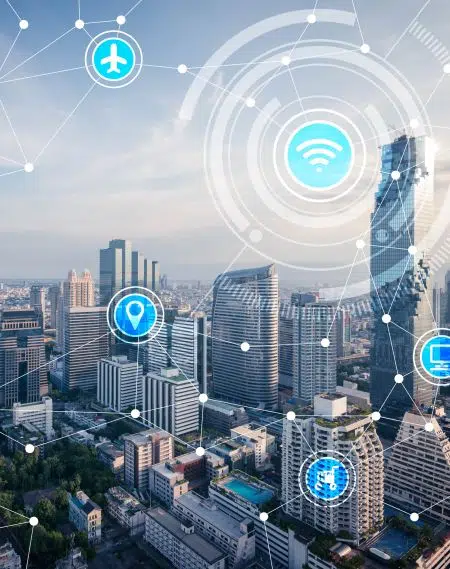 Enhancing Business Performance with Top-tier IT Management Services
At HIFENCE, we prioritize ensuring that your business performance stays resilient against disruptions such as performance dips, disconnections, and service unavailability. Our team of professionals accomplishes this by consistently overseeing your IT environment's capacity, generating an insightful monthly report, and systematically examining potential areas of vulnerability within your system.
This holistic approach to IT management services provides a robust technological backbone for your business, facilitating uninterrupted growth and success in today's dynamic digital marketplace.
Excelling in Business Continuity and Disaster Recovery: An Integral Aspect of Premier IT Management Services in New York
Unexpected disruptions don't differentiate; they can strike any business at any time. As part of our comprehensive IT management services at HIFENCE, we provide an armor of resilience to your business against these unpredictable disruptions. We work with you to formulate strategic contingencies that ensure business availability and continuity even in the face of the unexpected, thereby mitigating potential losses.
Our adept team of IT experts dives deep into the unique characteristics of your business operations. They assess potential vulnerabilities and anticipate possible disaster scenarios. We then collaborate with you to craft a robust, custom-tailored business continuity and disaster recovery strategy for your network. This intricate plan encompasses everything from data backups and restoration processes to infrastructure support and emergency protocols.
With such a comprehensive defense strategy in place, you can rest easy knowing that your business is well-prepared to endure and quickly recover from any form of disaster. Trust HIFENCE's premier IT management services to ensure that your business continues to thrive, no matter what challenges the future may hold.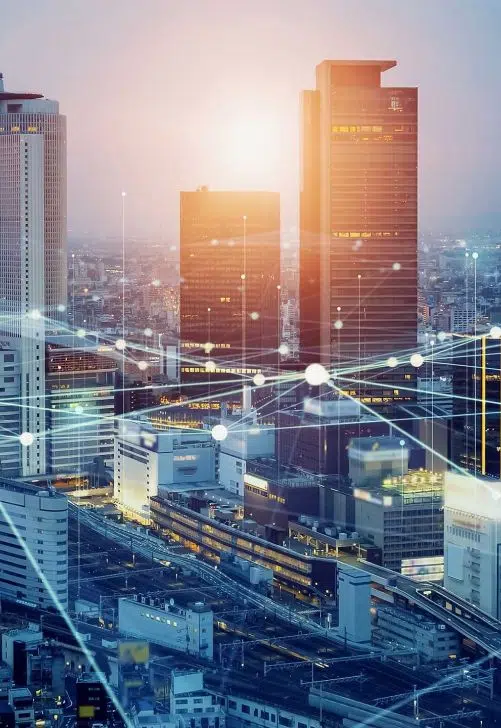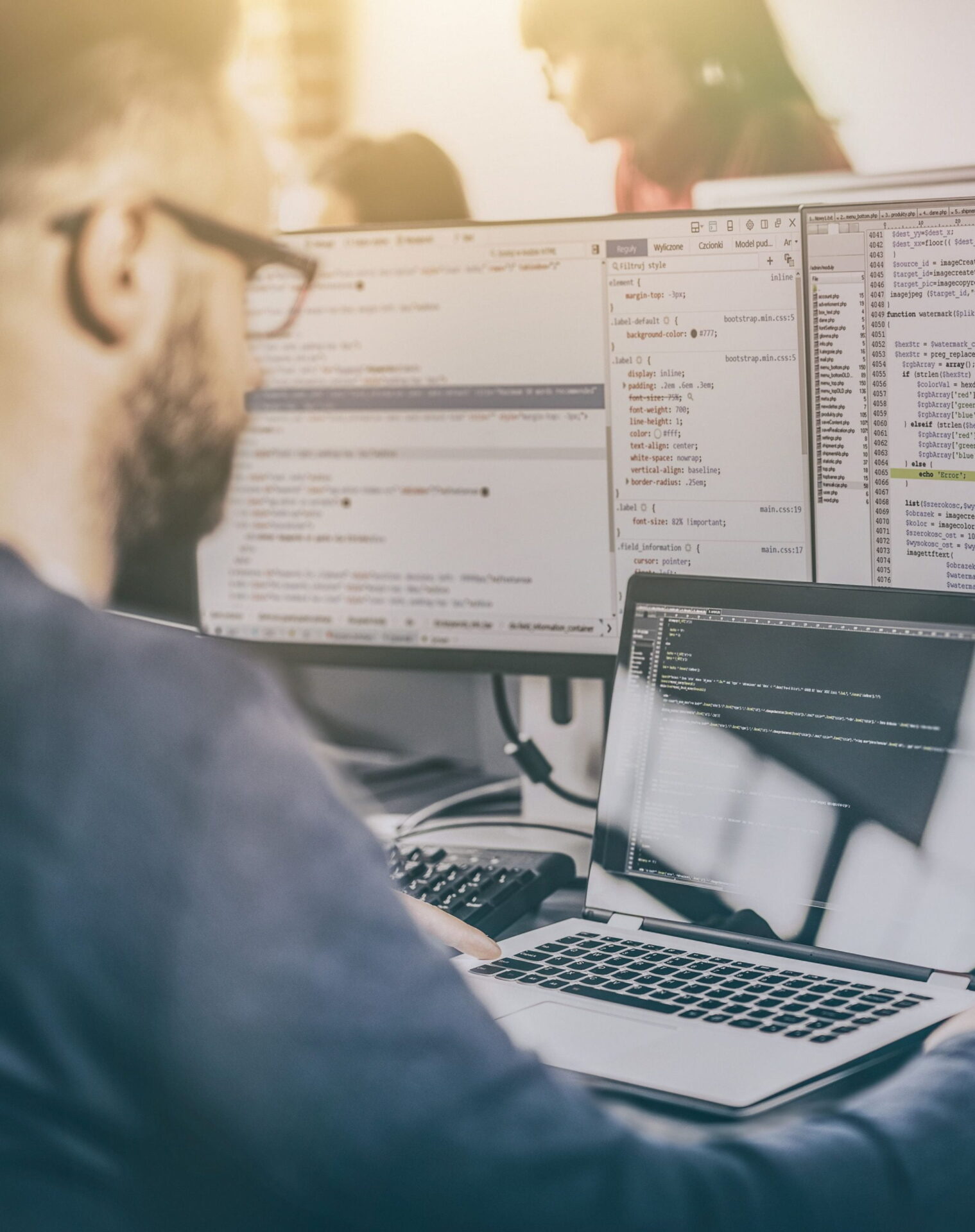 All-Encompassing Support Services: Your Fortification Against Unforeseen Downtime
At HIFENCE, our skilled IT team engages in a thorough monthly evaluation of your complete IT environment. This rigorous scrutiny allows us to identify and suggest effective strategies to eliminate SPOFs (single points of failure), a critical step in securing uninterrupted business operations.
Beyond just offering IT management services, we stand as your strategic partner, assuming the intricate task of network management. Our expert management ensures you have the freedom to concentrate on propelling your business forward, amplifying profitability, all the while benefiting from reduced staffing costs.
In essence, our commitment is to shoulder the complexities of your IT needs, providing you with a stable and secure technology framework that fosters business growth and resilience against unforeseen IT challenges.
Unsure of Where to Begin?
You don't have to be a whiz in cybersecurity to understand that your company requires top-notch protection. So, let's initiate the conversation.
We assure you, there will be no convoluted technical jargon, and absolutely no inflated promises. Just a sincere, beneficial discussion about your needs, and how our IT management services can provide effective solutions.